Boise has become one of the hottest real estate markets in the country, attracting national attention to this pleasant city nestled against the Rocky Mountain foothills.

The median home price in Boise hit $540,000, which is up 38.5% from July of last year. With median home prices surging so dramatically, many buyers in Idaho's capital city are becoming frustrated at being priced out of the market or simply being unable to find a suitable property to buy.

The market has grown so hot that some have started calling it a crisis. The supply of available properties is being outstripped by incredible demand, and prices are skyrocketing.

It might be wise for frustrated home buyers to turn their focus to Boise condos. Many condo options are available downtown, as well as new apartments available for rent.

The first step is to hire an experienced real estate agent who knows the ins and outs of a market where things move quickly. A well-connected real estate agent knows almost immediately when a new property is listed and can quickly arrange a showing.

It also helps to know a bit of history about the market.
Snapshot of the Boise Real Estate Market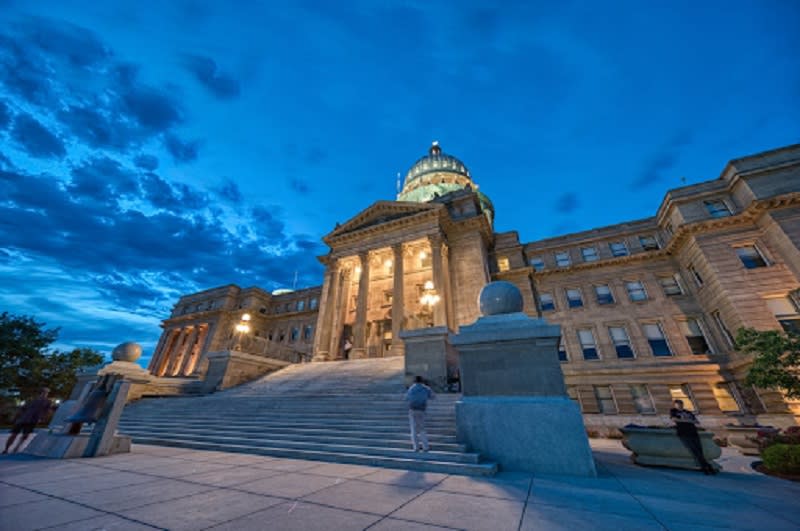 Boise has been growing steadily for the last few decades, spurred by its business-friendly environment, the presence of Boise State University, and a climate that helps promote year-round outdoor activities.

That growth has been nothing short of explosive in the last four years. According to data compiled by Realtor.com and reported by USA Today, the median price of a home in Boise surged 72% from $224,000 to $385,000 from 2017-2021.

When the coronavirus pandemic struck, it only fueled the surge. Boise is experiencing the same market forces that have hit many other real estate markets across the county, particularly in the West. Houses are in short supply and demand is high, while mortgage interest rates remain low.

Boise is attracting families and professionals eager to escape more populous cities and states. The city provides a perfect place where professionals can work from home while enjoying a high quality of life surrounded by natural beauty.

With new homebuilding hampered by a shortage of building materials and workers, real estate experts expect the superheated market to last into 2022.

One of them is Jeff Wills, the president of the Boise Regional Realtors board.

"With everything that I know in regards to the economic forecasts of growth in our valley with the logistics around supply and demand that we're currently dealing with, and then adding on top of the supply and demand issues, the growth that we're projected to have, I don't foresee it changing," Wills told KTVB.

"I don't think, this is generally speaking, that we've seen any change of growth coming anytime soon based around people transitioning away from bigger markets, or allow them to work from home, and then too, I think there's just a variance around growth from people who had time to reflect on where they wanted to be living at during COVID," Wills added.

Another factor affecting the Boise market, as well as many other markets across the country, is that one out of every five homes in Ada County is owned by investors who are not the primary homeowner, according to BoiseDev. Many of those purchases have been made in the lower price range in the market, which contributes to families being squeezed out, the publication reported.

The Boise real estate market does appear to be undergoing a shift as recently as July 2021, with data from Boise Regional Realtors showing that year over year sales of existing properties in Ada County are down 29.1%. Additionally, year over year inventory levels are up by 42%. This could potentially be a continuing trend into 2022.
Downtown Is the Place to Be In Boise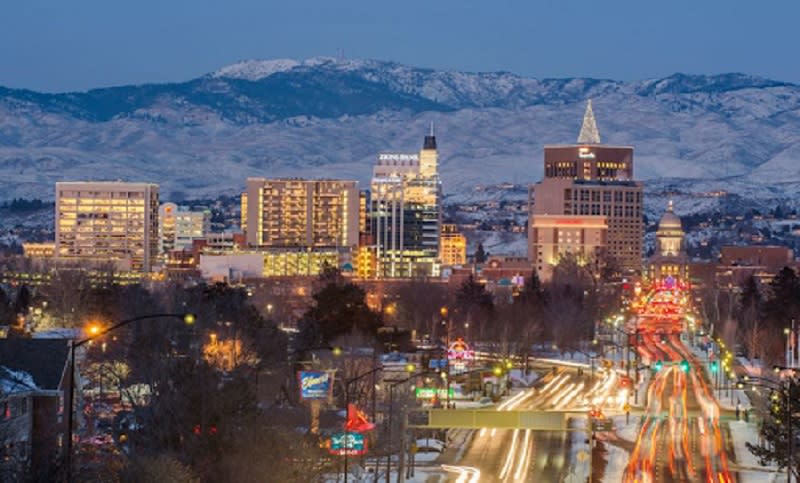 Credit: Boise State Public Radio
The sparkling downtown area is the best neighborhood for purchasing Boise condos. There are luxury condo developments as well as smaller condo buildings sprinkled throughout the downtown area.

The benefits of living in downtown Boise condos are numerous. The biggest is the proximity to major employers such as the state government, corporations, healthcare organizations, and Boise State University which is located just across the Boise River.

Downtown has attracted a younger demographic in recent years. It is the place to be in the metro area, which has rapidly expanded west. Rather than face a long drive to work, residents are buying downtown dwellings.

Dining, entertainment, and shopping options abound. The Boise River Greenbelt has long been popular with locals as well as visitors who can connect with nature right in the heart of the thriving central core. Julia Davis Park is on the downtown side of the Boise River, while Ann Morrison Park is on the other side of the river, adjacent to BSU.

Downtown provides spectacular views of the Boise Foothills and has quick access to all the outdoor activities available there, including hiking, mountain biking, and skiing at Bogus Basin.

Just across the river is Boise State, Idaho's largest university.
Buying in a Hot Market

Buying Boise condos in the hot market might be tough, but it's not impossible. There are many factors to consider. Among them are:

◾ Hire an agent who knows the market inside and out.
Interview three or four candidates and pick the one who has had the best track record during the last year. Good agents not only know the best neighborhoods, but they're also experts at negotiating deals in a sellers' market.

◾Get pre-approved for a mortgage.
This is when a lender verifies your ability to make the monthly mortgage payments, letting the seller know that you are serious about buying their property. It could mean the difference when sellers are reviewing offers. Make sure you have a pre-approval letter, not just a pre-qualification letter.

◾ Be flexible.
You might need to expand your search beyond your targeted neighborhood. Also, lower your expectations a bit. Rather than going for Boise condos at the high end and getting into a bidding war, try for one listed at a lower price, which might improve your chance of submitting a successful bid.

For the best experience in buying or selling Boise condos in 2021, contact Oliver O'Gara Real Estate for assistance.