As Idaho's capital city, Boise has emerged as one of the fastest-growing cities in America in recent years. With the skyrocketing tech and creative industry scenes comparable to larger cities like San Francisco and Seattle, Boise offers a lower cost of living with a better quality of life. Forbes named Boise as the 2nd best destination for young professionals in 2017. Dubbed "The City of Trees," Boise's mild climate, affordable cost of living, and access to recreation have Americans flocking to find out what Boise has to offer. Looking to make the move to Boise but have no clue what neighborhood is right for your family? Take a look at this helpful guide to Boise communities to help you narrow down your home search.
Boise

Those that live in the heart of Boise enjoy the finer aspects of urban living while taking advantage of the small-town friendliness for which the city is known. Downtown Boise offers a bustling downtown scene with theaters, music venues, bars, restaurants, and nightlife. The city sits nestled on the Boise River and is framed by the stunning landscape of the Sawtooth Range of the Rocky Mountains. There is no shortage of things to do for Boise residents, like the Idaho Shakespeare Festival, the Idaho Ballet, the Spirit of Boise Balloon Classic, the Boise Farmers' Market, and the Jump, Jam & Jive outdoor summer concert series.

Located directly across the Boise River sits Boise State University, the largest university in the state. Here, the 37,000 seat Albertsons Stadium is home to the Boise State Broncos and is known for its iconic blue playing field.

The rest of Boise is divided into diverse neighborhoods with home types ranging from historical mansions to modern, upscale apartments. If downtown living is for you, then Downtown Boise can offer you high-rise options with gorgeous views of the mountains beyond. One of the trendiest neighborhoods on the rise in popularity is the Boise Bench, which overlooks downtown. Although the homes here are on the older side, homebuyers are purchasing homes and then remodeling them to their liking. Another sought-after neighborhood is the North End, a favorite of young professionals moving to the area and is known for highly-rated schools and a first-rate bar and restaurant scene. That's just the tip of the iceberg. Boise's eclectic neighborhoods range from South and Southeast Boise's quickly-growing younger demographic and the trails of Boise Foothills to West and Northwest Boise's relaxed, residential atmosphere.
Eagle

Located 10 miles northwest of Boise, the city of Eagle is a quaint suburb that is known for its abundant green space and nearby Eagle Island State Park. This charming city is also home to two of Idaho's renowned golf courses and a historic downtown area — known for numerous dining options and live music. Although the downtown Eagle district dates back to the early 1900s, new life has sprung here, hosting trendy boutiques, cozy coffee shops, and a broad selection of unique restaurants.

With such proximity to Boise, Eagle residents enjoy the luxuries of small-town living with the convenience of the big city. If you'd like a piece of the great outdoors with the advantages of living in a neighborhood, then check out The Preserve in Eagle. Its proximity to Eagle Island State Park and nearby shops and restaurants makes this neighborhood appealing to any homebuyer. Other desirable neighborhoods in Eagle are Legacy, Foxtail Square, and Syringa. If an upscale subdivision is what you seek, look no further than Mace River Ranch, Banbury Meadows, and Renovare. There are also several affordable neighborhoods within Eagle, such as Crossley Park, The Preserve, and Wycliff Estates.

In conclusion, Eagle is a fantastic option for suburban Boise living with its strong school systems, numerous recreational opportunities, and proximity to the conveniences of Boise.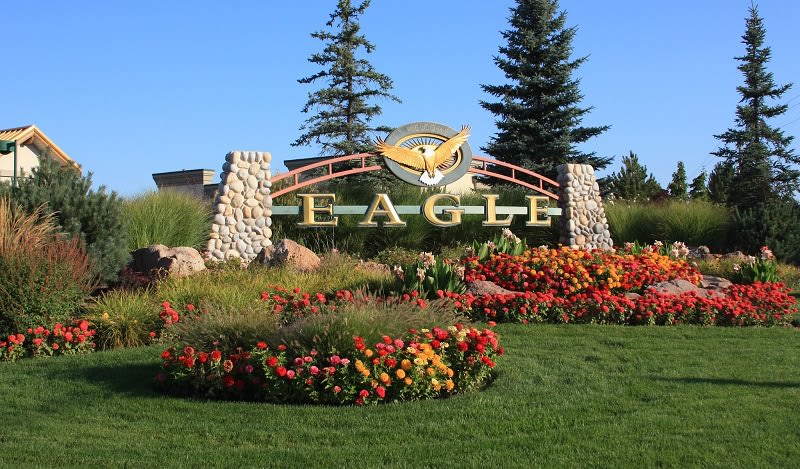 Credit: City of Eagle
Meridian

As one of the fastest-growing communities near Boise (and throughout the nation!), Meridian is located just a short trip from downtown Boise and is Idaho's second-largest city. Home to a job boom in recent years, Meridian is the birthplace of many businesses. The recent addition of The Village at Meridian has added to the city's allure by offering residents a worthwhile shopping, dining, and entertainment destination. Moreover, Meridian offers residents over 20 parks to enjoy, the most famous being Settlers Park. Meridian residents looking for things to do will find no shortage by taking advantage of the Meridian Main Street Market, Roaring Springs Waterpark, and Wahooz Family Fun Zone. Beyond recreation, Meridian is also home to one of the best school districts in the area, ranking among the state's best districts.

Up-and-coming neighborhoods worth checking into in Meridian are Paramount, Reflection Ridge, Bainbridge, Fall Creek, and The Oaks. Those looking for luxurious living may find the right fit in Sky Mesa, Bridgetower West, and Bellano Creek. For housing options more inclined to affordability, be sure to look at Sienna Creek, Bienville Square, and Solterra.

There is no question why Meridian is a destination for Boise residents with its reputation as being family-friendly, safe, and so close to outdoor recreation.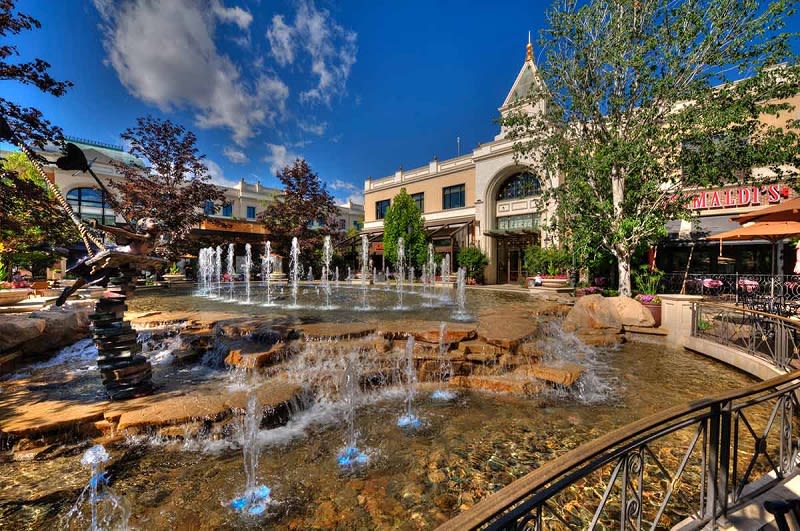 Credit: Visit Southwest Idaho
Star

Due to the extension of Highway 16 in 2014, the historically rural community of Star has experienced an uptick in growth in recent years as residents seek homes in the countryside near Boise. Located just 25 minutes northwest of Boise, Star residents enjoy walking paths along the Boise River in Star Riverwalk Park. Star residents also take advantage of outdoor activities in nearby Eagle Island State Park. Home to people ranging from young families to retirees, Star residents enjoy a slower pace of life in the country with a growing number of amenities within reach.

Popular neighborhoods within Star include Heron River, the Lakes at Pristine Meadows, and Star Creek. Those looking for an affluent lifestyle may find their ideal home in Sage Canyon, Rockbridge, or Waterview Estates. More affordable Star neighborhoods include Saddlebrook, the Pavilion Commons, and Roselands.

Star is an exemplary option for those looking to own a pristine piece of the Pacific Northwest countryside just a short distance from Boise with a culture rich in history and reminiscent of its rural roots.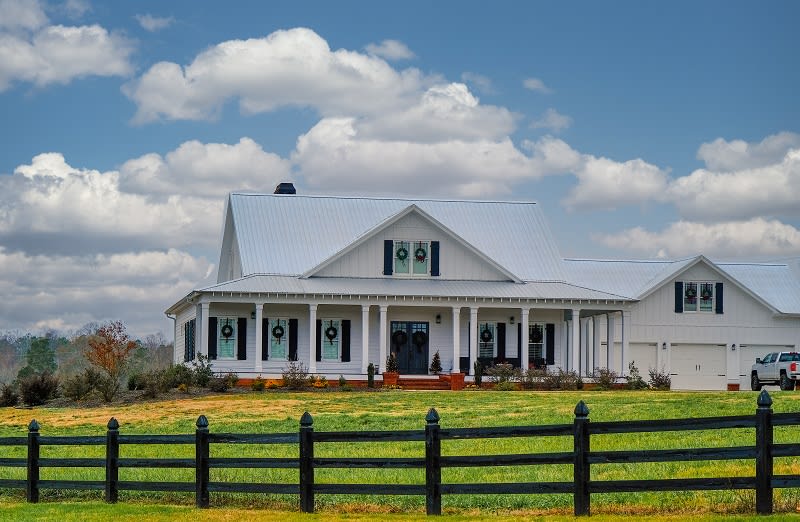 Nampa and Caldwell

Sitting just 20 miles west of Boise on I-84, Nampa and Caldwell represent two up-and-coming cities offering residents exciting amenities with an undoubtedly small-town feel. With over 100,000 residents, Nampa is the larger of the two towns and offers contemporary newer homes and historic properties. With just over 60,000 residents, Caldwell provides a country feel with a trendy downtown area, one-of-a-kind cuisine, and unbeatable live music. While Nampa is a hub for shopping and dining options, Caldwell's downtown district has become a destination for both businesses and new residents. Explore the Snake River Valley with the whole family on the AgVenture Trail, a guided tour includes everything from hand-picking produce on a farm to farm-to-table dining and so much more. Share a toast on the Sunnyslope Wine Trail, which includes seventeen area vineyards. For 97 years, Caldwell Night Rodeo has wowed audiences, and as one of the nation's largest and longest-running annual rodeo events, it won't disappoint. With nearby things to do like the Ford Idaho Horse Park, Ridgecrest Golf Club, and Deer Flat National Wildlife Refuge with camping and boating opportunities around Lake Lowell, residents enjoy the perks of country living with the modern conveniences of a big city.

Popular areas for homebuyers in Nampa and Caldwell include the Copper River Basin, Brookdale Estates, Windsor Creek, and Sienna Hills. Options for luxury living include Schomburg Place, Castle Peak, and Aspens.

Although these communities are located further from Boise than the options mentioned above, there is no doubt that homes in this area are an incredible value compared to closer suburbs.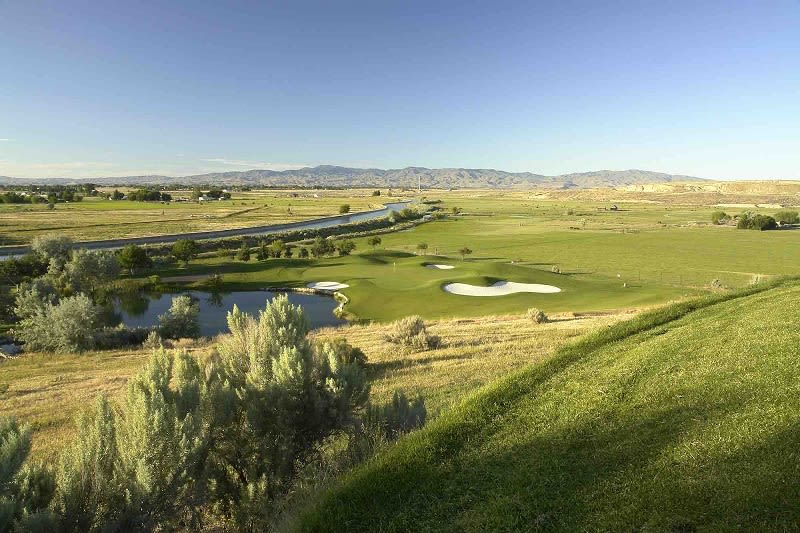 Credit: City of Kuna
Kuna


Kuna is another fast-growing city nearby, located just 25 minutes southwest of Boise. Known as both a commercial and residential hotspot, this historically rural town has almost quadrupled its population in recent years. Surrounded by beautiful wilderness, this town located on Indian Creek offers its residents a revitalized downtown area with unique restaurants and casual cafes. Residents here enjoy the Down Home Country Christmas Parade on Main Street in December each year. Nearby Bernie Fisher Park is an unbeatable amenity home to the Kuna Christmas Tree during the holiday season. Kuna is a wildlife haven with abundant natural resources. The Morley Nelson Snake River Birds of Prey National Conservation Area (NCA) is a fantastic place to convene with nature, and this protected land houses the greatest concentration of nesting birds of prey in North America. And, the Western Heritage Scenic Byway remains an incredible way to soak up all that Kuna has to offer.

Popular neighborhoods in Kuna are Sailor Shores, Ashton Estates, and Ardell Estates. Luxury options include Arbor Ridge, Greyhawk, and Patagonia.

If finding the best bang for your buck is a priority, purchasing a home in Kuna is a fantastic way to ensure that your dollar goes further here while maintaining all of the advantages of being close to the city.

With options ranging from the downtown lifestyle to country living, one of the many communities surrounding Boise, Idaho, is guaranteed to be a fit for your family. Now that you are aware of all of the fantastic perks of living near Boise, are you ready to relocate to this fast-growing area? If so, then look no further than Oliver O'Gara Real Estate as the premier Boise real estate team. By harnessing the collective years of experience in buying and selling homes in the greater Boise area, there is no doubt that contacting Oliver O'Gara today is the best way to guarantee success in your home buying journey