Wine tasting is one of the most popular ways to spend a warm spring or summer afternoon, with great friends, a great atmosphere, and great wine. Garden City may be small, but it has some of the best wineries around. Its proximity to the river makes for great wine within a short bike ride from downtown Boise. So get a group together and wet your whistle! We're breaking down all of the best wineries in the area.
Telaya Wine Co.

Telaya is a family-owned and operated winery that was founded on two key principles: the importance of family and the significance of home. Earl and Carrie Sullivan began their wine-making journey in the mid-2000s. Since 2012, they've relied on Idaho's best vineyards to provide the fruit for their wines. Their operation grew from there, and today, their winery sits on the lovely Boise River.

Telaya offers a variety of whites and reds, all of which are available for tasting or purchasing. Their 2018 Malbec won gold at the 2020 Idaho Wine Competition, as did their Chardonnay. The winery offers indoor and outdoor tasting rooms, and guests can bring food to accompany wine flights or wines by the glass. For a special experience, consider the private tasting and tour. This experience includes a tour of the production space, a lesson on winemaking, and a guided tasting of six wines.

Every few weeks, Telaya also hosts food and wine pairing events. Enjoy a Mother's Day brunch alongside Telaya wine or an assortment of "light bites" from the Telaya food truck. 
Split Rail Winery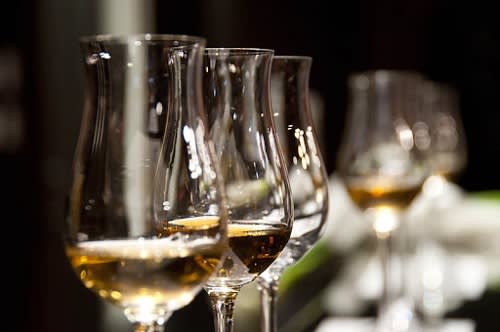 Split Rail is another family-owned and operated winery. Idaho natives Jed Galvin and Laura Helfner-Galvin started Split Rail because they love wine and wanted something to share with their children. The winery supports Idaho agriculture and uses local resources to produce unique wines. No two Split Rail wines are alike, thanks to ever-changing production techniques and grape treatments. The Galvins' goal is to stay malleable and relevant.

Some Split Rail favorites? The crisp yet fruity Frochard (a sparkling rose) and the Frivoler, which combines nine varietals to create a smooth red. The winery offers tastings throughout the week, and you can also buy glasses or bottles to enjoy on-site. Looking for a more private experience? Split Rail offers private tastings in the barrel room and will also cater private events. 
Coiled Wines

Coiled was founded by Leslie Preston, who named the winery to honor Idaho's first grape-growing appellation: Snake River Valley. Today, Coiled produces 2,000 cases of wine ranging from Petit Syrah to Dry Riesling to Sparkling Brut Riesling.

In addition to Coiled, Preston's team also produces "Translations" — a collection of developing wines from other regions that Preston blends and refines before bottling.

Coiled's production process and tasting rooms are both located in Garden City. The very elegant tasting room has a mid-century modern feel and welcomes visitors from all over. Sit back and taste the many Coiled wines. You may even get to meet one of the many family dogs that roam the winery!
Cinder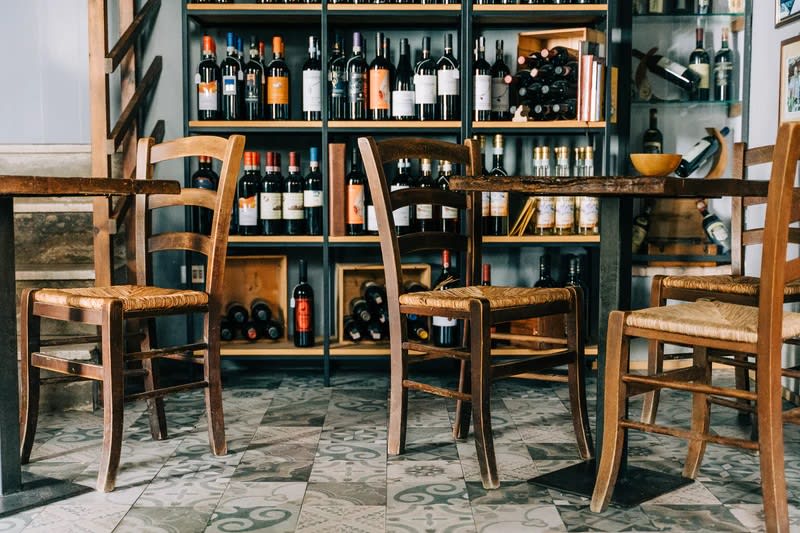 In 2008, winemaker Melanie Krause bought into a warehouse in Garden City. By 2016, her operation had expanded enough for her to take over the entire spot. Today, she and her husband Joe operate Cinder — which is named after the below-soil cinder that exists at many of their partner vineyards. Some of Cinder's sourcing vineyards include Skyline Vineyard, Sawtooth Vineyard, and Bankhead Vineyard. The beauty of the Snake River Valley is that it allows for a variety of conditions, which produce a variety of wines.

Some of Cinder's best wines? The 2019 Riesling Ice Wine was named one of the "Top 20 Wines in the Northwest." The 2018 Malbec Magnum is a new addition to the wine portfolio and represents many years of experimenting with this grape.

Cinder's Winery Tasting Room offers both indoor and outdoor tastings. You can also schedule a private tour and tasting for parties of seven or more. 
Potter Wines

Von and Crystal Potter decided to go out of the box with their jalapeno wine. They wanted to create a wine that would awaken people's palettes and sizzle in their memories. Today, these Idaho natives are known for a variety of wines, but their Jalapeno Lemonade is still top-of-the-list.

Jalapeno wines are best for sipping or adding to recipes for a kick. The Potters recommend Chipotle Jalapeno Wine Shrimp or Smokin' Chipotle Lime Jalapeno Wine Chicken.

For more traditional palettes, there's the Reveler's Rose, the Liquid Lunch Chardonnay, and The Minx Cabaret. Sample any of these wines — as well as the jalapeno varieties — in their tasting rooms. Book a room for your friends and family to enjoy seasonal as well as current vintages. 


Par Terre

Par Terre is one of the newer wineries in Garden City. Former ballerinas Travis and Mallory named their winery after the dance term par terre, which means "on the ground." Travis and Mallory want their wine to help friends and family celebrate those rare joyous moments together. Their vintages are newer yet still robust. Visit their tasting room or order wines for delivery. Try their fruit-forward 2017 Merlot or their graceful 2018 Cabernet Sauvignon. 



Western Collective

While Western Collective is largely known for its beers and infamous "slushies," it certainly doesn't disappoint when it comes to wine. Western sources grapes from all over the country to produce bold, memorable wines. Their first release, the WC Proprietary Red Blend, sources grapes from Paso Robles, CA, and has a rich mouthfeel that's not too heavy. Their WC Reserve Cabernet Sauvignon is versatile and pairs well with cheese and meat. Western sells its wine in special occasion gift baskets called Party Packs!

Whether you're an aspiring sommelier or not, Garden City boasts numerous outstanding amenities. Looking to buy or sell in Idaho? Contact Oliver O'Gara Real Estate!